Photographer • IT geek • Left handed • Loves shooting film • Plays drums • Little bit northern…
STYLE
Rock, Jazz & Theatre
Chaz is an Oxford based session & dep drummer with experience of multiple genres of music.
Born and bred in West Yorkshire, Chaz started drum lessons at the age of ten, taught by the legendary Roy Powell. Specialising in snare drum and orchestral percussion in the early years, Chaz played in orchestras and marching bands around the UK.
Chaz progressed to kit and used his sight reading skills to play in theatre productions and working mens clubs – One of which he was resident drummer.
Since moving to Oxford in his early twenties Chaz has played a multitude of styles of music for many bands and continues to dep and play shows.
Recent work has included a four show short notice dep for Dick Whittington at the Chipping Norton Theatre, London gigs with The Original Rabbit Food Spasm Band  & Arthur and the Vendettas, Our House the Musical & Full Monty the Musical at The Corn Exchange, Witney and Rock Choir in Abingdon.
Chaz is the drummer for Maisy's Rainbow Dream.
"…Chaz is an extremely competent drummer with excellent technical skills. Able to both ad-lib & pick up new numbers very quickly so ideal for dep work. A drummer for all occasions…"

JJ – Innuendo
GIGS
Gappy Tooth with Maisy's Rainbow Dream
Tickets / Info
Gappy Tooth with Maisy's Rainbow Dream
Show starts at: 8pm
Tickets / Info
Depping for Innuendo
Show starts at: 9pm
Maisy's Rainbow Dream @ Strummer Room Records
Tickets / Info
Maisy's Rainbow Dream @ Strummer Room Records
MY KITS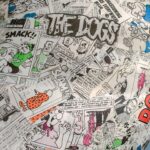 JUNGLE KIT
A 16″ floor tom with a jungle kit conversion along with a 10″ steel snare is an ideal setup for small pub gigs and when something different is needed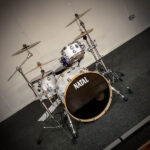 NATAL ASH KIT
Punchy with loads of attack makes this kit perfect for live gigs – My go to setup is 4 piece but I setup in different configurations depending on the gig
SELA CAJON
Great for a whole range of events including acoustic jam sessions and lunchtime pub gigs
PROUDLY ENDORSING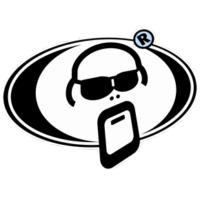 CONTACT DETAILS
Oxford, UK
---
hello@chazsnell.com
---
T: 07930 324414
"Chaz is a fantastic drummer and awesome to perform with. He was selected to join us for a staged musical in an Oxford theatre. He is always reliable and gives a great performance even with minimal rehearsal time."

Zoë Brennan, Musical Director
"Our drummer was admitted to hospital with 3 gigs booked over the following three days. Chaz was introduced to audiences as our dep at the end of the gigs and folks thought he was our new permanent drummer. He has a natural knack of picking up songs and beats straight away and with ease. He has been called upon several times, usually at short notice and has never let us down."

Frank – Hippy Haze / Hazy Soul